docs_gm
The fantastic documentation generator for GameMaker:Studio and GameMaker Studio 2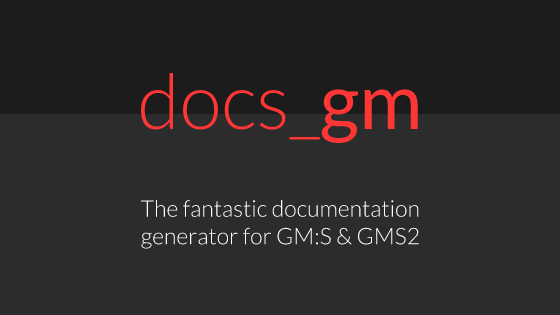 ✅ Features
Supports both GMS1 and GMS2 projects.
It's Multiplatform! Windows, OSX and Linux supported.
Easily customizable template engine.
OnePage and Multipage documentations.
Supports a lot of JSDoc tags!
Markdown supported!
Reports when some scripts are bad documented, or lack documentation.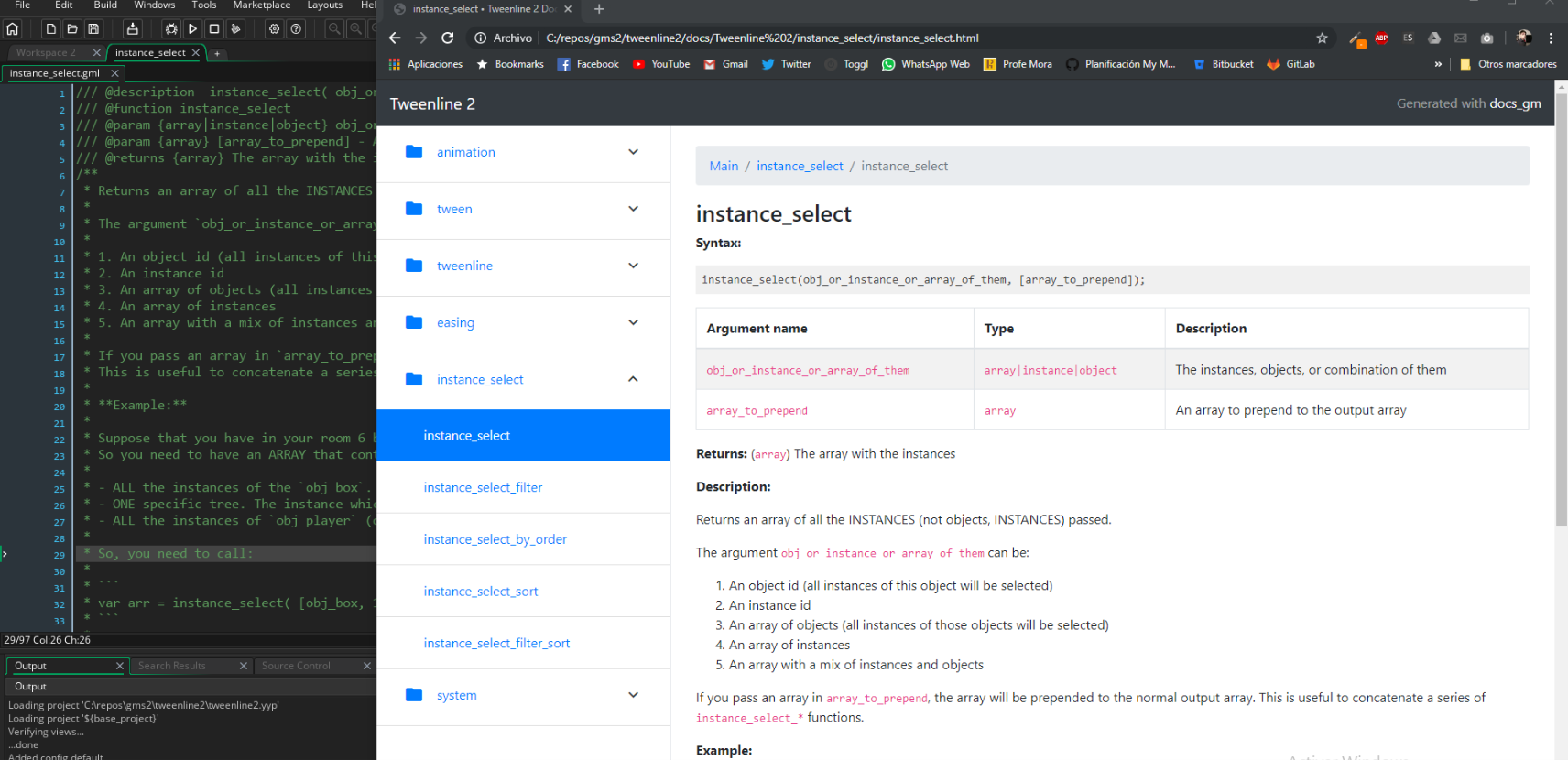 Do you enjoy docs_gm? Click the "Star" button at the top of the github page <3
Projects using docs_gm
Documentations created with docs_gm:
Send me an email to jhm (dot) ciberman (at) gmail (dot) com, or create a new Issue/PR to add your project here!
Get started!
Check the project wiki to get started!
Contribute
I would love to see people interested in contributing to docs_gm. If you have some idea, or bug, you can send a Issue in the github page. Also, you can check the contribute document
Contributors